What goes with what? I remeber living in a house in Paddington that was a throwback to a 70's swingers pad. Cedar timber panelling on the ceiling and one wall. Exposed 2 hundred year old bricks on another. Slate flooring in the kitchen and an orange laminate benchtop. I even had brass light fitting and a brown bathroom. Right down to the brown sink, toilet pan and cistern. Classy!
Well it was my cup of tea to say the least. I like some people like the textural qualities of super soft fabrics rather than exposed brick. Think silk or a man's woolen suit in superfine 150 wool.
Others prefer a fabric with a thicker, coarser knit. Something with a bit of bite, like sisal or hessian. I do too, but older styles of sisal can be hard and uncomfortable underfoot.
In home furnishings you are looking at several components of the room. The floor coverings, the window covering, upholstery and soft furnishings like throws, cushions and lamp shades. Not often used are textured wall coverings but these can be fantastic for warming up a cold minimalist room.
Starting from the ground up, my favourite is polished concrete or terrazzo. This harks back to my childhood and terrazzo being used throughout my grandmothers guest house. Beautifully smooth and easy to care for they are not the best choice for a family with young children. They can also make the room feel very cold. Which may be a good thing depending on where you live.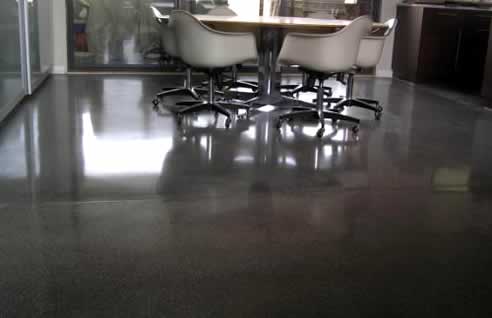 Other fav's are sisal and floorboards and silk rugs. I have never been a fan of carpet except in the bedroom's.
On the walls I love a beautiful hand made embossed or flocked wallpaper. Nothing says elegance quite like a luxurious wall covering.
This adds warmth to the room and also acts to reduce sound bouncing off flat surfaces. I also softens a hard floor.
In the living room I have dogs, so a leather lounge is out as they would ruin it in 5 minutes. I do love leather lounges though it must be something primal about curling up in a piece of flesh and skin.
Wool crepe makes for a brilliantly warm setting but think about corduroy. This throwback to our corduroy clothing of the 70's has a great textural quality.
When deciding what elements to use in your home, take into consideration the location of the property.
Is it by the beach? In a forest? Is it on a busy thoroughfare in the city, tightly packed in with energy buzzing all around?
How do you want to feel in your home? Is it a place for refuge from the world? Is it a family home? What activities will occur there?
As the home is representing us in our entirety, how do you want guests to feel when they are in your home?
What age are you? Is this where you will nest for the rest of your life? Or do you move every two years?
The answers to these questions will have a big impact on what fabrics and furnishings you decide to choose.
Could you be comfortable in a home made from pre-cast concrete slabs, marble and glass. Or are you more likely to want to curl up in front of a fire place feeling the pile of shag pile rug between your toes?
Peace, Abby